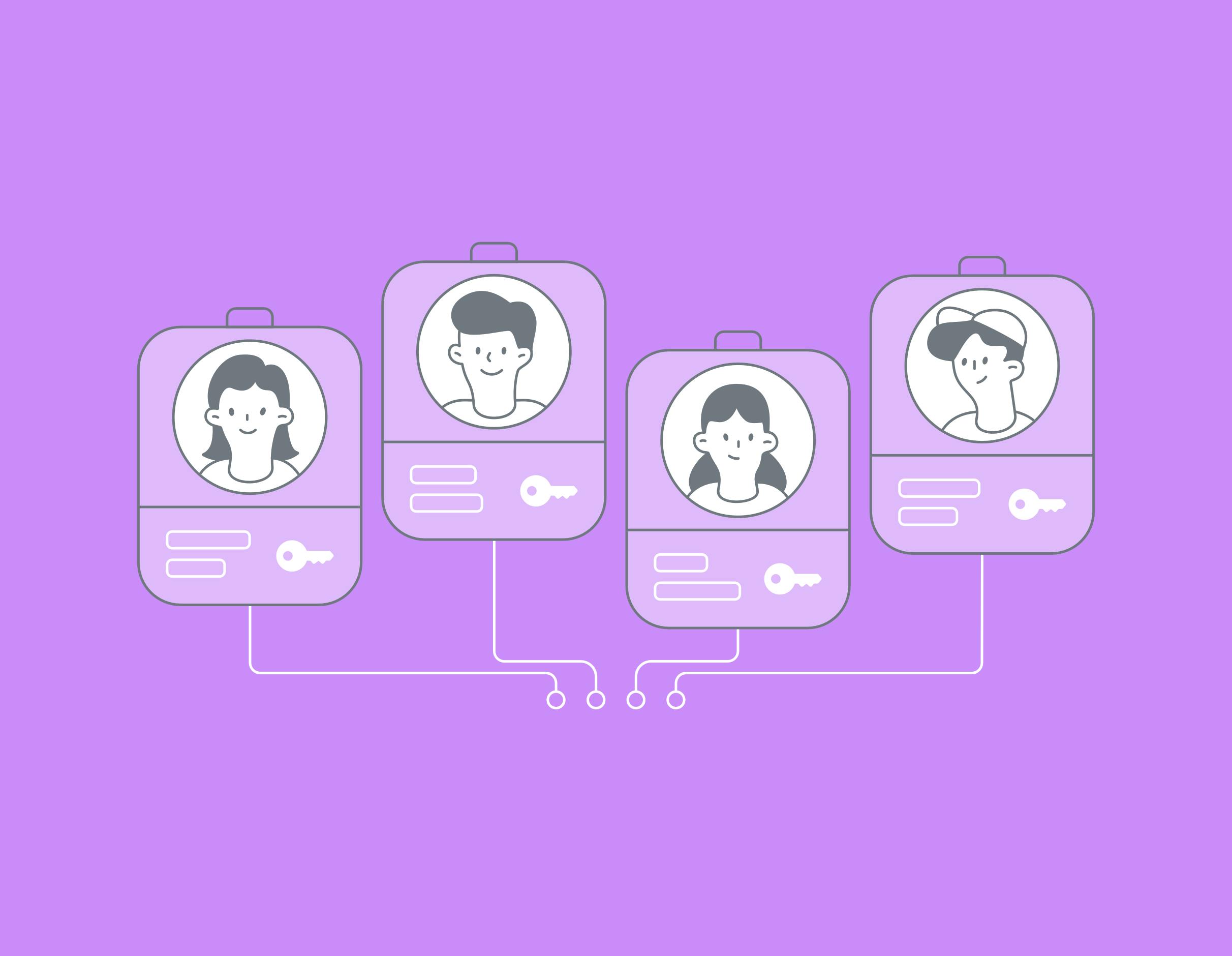 Implement User-Based Licensing for your Applications
SSO authentication to your client Applications: We integrate with all the major identity providers, inclduing Okta, Active Directory, and Auth0 with SAML and OAuth.
Improve your user-based licensing with email/passwords
Easily transfer licenses by assigning / un-assigning users to them
Reduce Customer Support Requests with our Self-Serve End-User portal
Powerful End-User Roles (Users & Managers)
A more intuitive way to handle software licensing for your end users
License Keys are appropriate in many scenarios, in particular when a license is locked to a device rather than to an end-user. However, keys may not the most user-friendly approach to software licensing, and are not ideal when looking to issue a license to a person, rather than tying the license exclusively to a device.
LicenseSpring allows software vendors to add user-based licensing to their applications in a very approachable way. Each user has an email / password combination, which is used to log-in to a software application licensed to them. User-licenses will allow software vendors to set the number of maximum activations, but have the added benefit of setting a number of users allowed to be assigned to a license.
Powerful permissions through user-based roles
LicenseSpring allows vendors to assign license managers to all licenses in an order, and then manage the license users through an end-user portal. The Software vendor can set the customer email address as the license manager for the order by default, or add a license manager at any time.
For User-based products, licenses and the client applications are configured so that the end user would enter an email and password combination in order to use the application. This makes logging in and our of a software application on multiple devices more straightforward for the end user, rather than transferring license keys across devices.
Reduce Customer Support Request with the Self-Service End-User Portal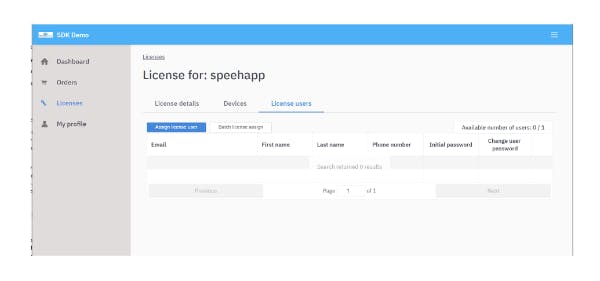 License Managers can manage all licenses in their order by logging in to the end user portal. They can assign and unassign users to licenses. Users can also log in to reset their password or deactivate a device they were previously using.
LicenseSpring's End User Portal allows license users to easily log in to their accounts and manage their licenses, and perform activities such as resetting their passwords in case they forget it. They can also unregister a device that they activated on, making it easy to transfer a license to another computer, if they reached the maximum allowed activations.
LicenseSpring also provides a role for License Managers so that they can assign or un-assign users to all licenses available within an order.
The end user portal can be white labelled with the Software Vendor's colors, logo, and even be hosted on another subdomain, making it easy for end users to find and use, without mention of LicenseSpring.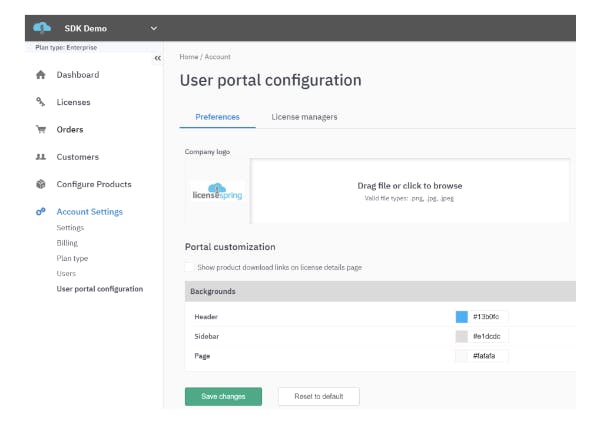 Software Vendors using LicenseSpring can easily customize the look and feel of the end-user portal by selecting colors and adding their logo. They can also white label the subdomain by contacting our customer support.
User-based licensing works with all license entitlements
With user-based licensing, software vendors can still use all the flexible license types provided by LicenseSpring, including perpetual, time-limited, subscription, consumption-based, node-locked and floating licenses, as well as offline activation and license checks. User-based Licenses have also been made compatible with all of our SDKs as well as been exposed through our License and Management Webhooks, meaning that user-based licensing can be used in almost any software application in any environment.
Check our documentation here for more details
Add User-Based Software Licensing to your application
* No credit card required
Trusted for our Customer Support and our Security
99.9% Uptime
Guarantee under
our SLA
Email Support,
12 hours average
response time
Enterprise-grade
Security
Assign named users to your software licenses today!
View Pricing